WA Country Health Service calls Donnybrook locals to make a difference to their health service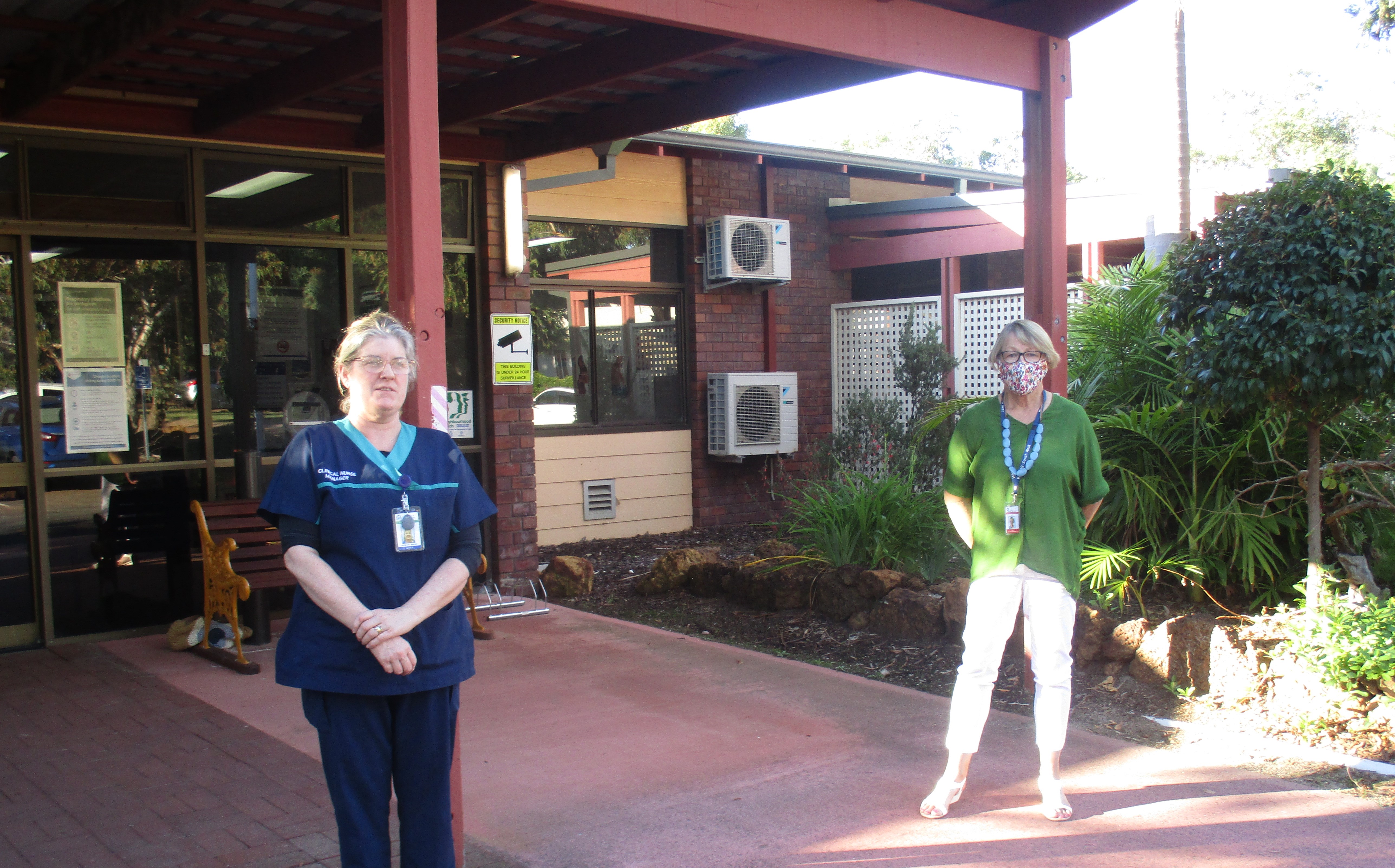 Donnybrook Hospital
The WA Country Health Service (WACHS) is inviting South West residents to a Community Café on Friday 18 June 2021, 9.30am to 12.00pm at the Donnybrook Football Club on Marmion Street to discuss health care delivery in the Shire of Donnybrook Balingup.
WACHS Clinical Nurse Unit Manager – Donnybrook Hospital – Sally Shaw said it is the first Community Café to be held in Donnybrook and she is looking forward to offering the community a face-to-face avenue to have their say on important health matters.
"Since the first South West Community Café in Busselton in 2017, eight communities in our region have had the opportunity to meet with WACHS representatives and voice their experiences and ideas to build a better health experience," Ms Shaw said.
"These Community Cafés have strengthened communication between WACHS and the local community and I am eager to hear what the people of Donnybrook have to say and act where appropriate."
"People in our community have told us they welcome the opportunity to speak directly with health service staff to ask questions and learn more about their local services and any planned developments and we in turn learn a lot from them as the users of the services."
WACHS and Wellington / Leschenault District Health Advisory Council (DHAC) – a group of community members and health service / agency representatives who actively work with WACHS to improve and inform health service planning, access, safety and quality – representatives will be present for attendees to interact with and morning tea will be provided.
Places are limited so the community is encouraged to book ahead by emailing WACHS-SW-BHServDev@health.wa.gov.au or reserving a ticket at www.eventbrite.com/e/donnybrook-balingup-community-cafe-tickets-151769002171