MRI now available in the Goldfields for the first time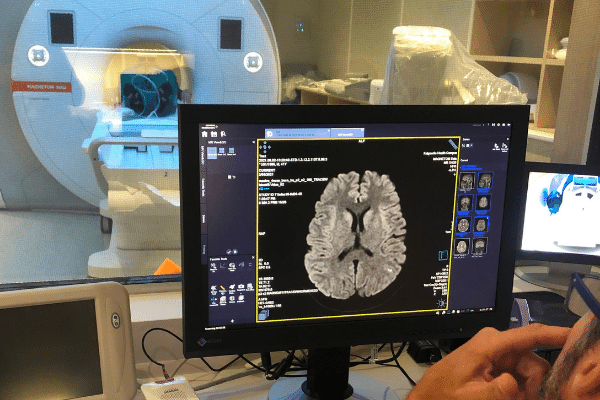 Magnetic Resonance Imaging (MRI) technology is available in the Goldfields region for the first time, with a 1.5 T Magnetom Sola MRI machine now fully operational at Kalgoorlie Health Campus.

Goldfields residents are now able to access specialist diagnostic scanning on country and close to home thanks to MRI technology, significantly reducing the number of patients needing to make the journey to Perth to receive diagnostic treatment.

The $1.75 million state-of-the-art machine is unique in that it automatically adjusts to the anatomy of each patient – leading to a more accurate diagnosis and assessment.

This particular MRI machine also has the ability to remotely support scanning of patients, a feature that allows technologists who are based in Perth or other regional sites to connect to the machine and provide real time technical support and training to on-the-ground specialist staff.

WA Country Health Service Goldfields Regional Director Peter Tredinnick says the machine delivers on WACHS commitment to providing world-class healthcare to country communities, regardless of where they live.

"Our residents will have timely access to important diagnostic services closer to home.

"We know that in 2019, almost 600 patients from the Goldfields accessed the Patient Assisted Travel Scheme (PATS) to make the round trip of almost 1,200 kilometres to Perth to access MRI services.

"WACHS remain absolutely committed to providing outstanding care to the Goldfields community and this MRI machine is just another example of us delivering on that."

The Kalgoorlie MRI suite is the latest health care advancement in the region, following the $7.4 million Kalgoorlie Renal Hostel completed last year and the extensive $59.6 million Kalgoorlie Health Campus redevelopment completed in 2015.