Regional WA reaches milestone with 30,000 COVID-19 vaccines administered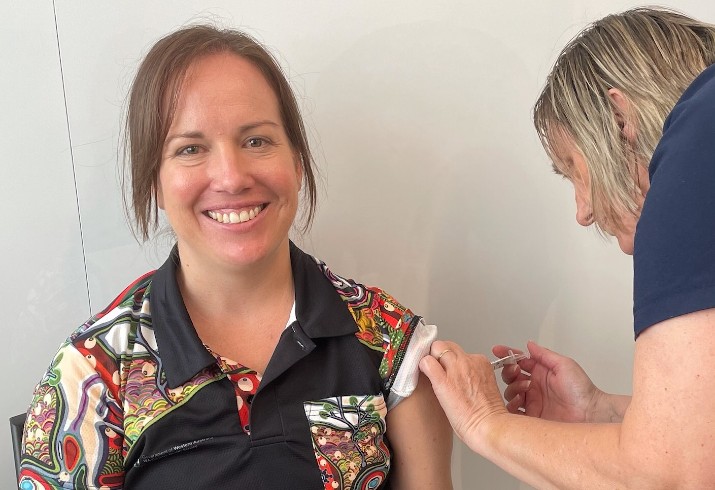 Regional Western Australians are rolling up their sleeves in record numbers.
WA Country Health Service (WACHS) clinicians recently passed the 30,000 mark for COVID-19 vaccines administered.
COVID-19 vaccines are being administered across 76 locations in regional WA. Clinicians at these sites have seen rates of vaccination increase significantly in recent weeks. In the last three weeks alone, our clinicians have administered 10,000 doses of the vaccine.
Margaret Abernethy, WACHS COVID-19 Vaccination Program Lead, said she was excited to see vaccination rates across the state soar.
"COVID-19 vaccines are an important step in helping us out of this pandemic," she said.
"We're asking all Western Australians to play their part in keeping our state safe and healthy. A COVID-19 jab will help to protect yourself, your loved ones and your community.
"There's no better time than now for eligible Australians to book their appointment to get a jab."
Do you know where your nearest COVID-19 vaccination clinic is?
Visit HealthyWA for our clinic locations, eligibility criteria and more vaccine information.