Boddington, Dalwallinu and Wongan Hills ED upgrades have begun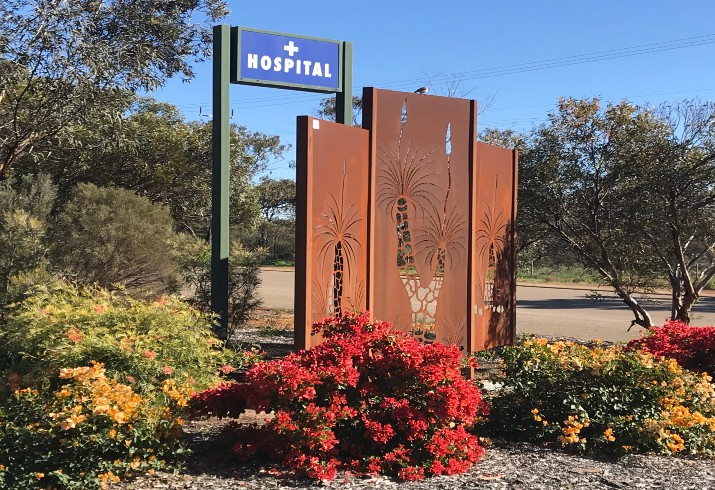 The $3.2 million emergency department upgrade works for Boddington, Dalwallinu and Wongan Hills Health Services have begun, bringing these Wheatbelt communities closer to enhanced emergency care services.
Cooper and Oxley Pty Ltd is the successful tenderer for the Dalwallinu and Boddington sites and Devlyn Australia Pty Ltd for the Wongan Hills works.
WA Country Health Service (WAHCS) Regional Director – Wheatbelt – Rachele Ferrari said once complete, the refurbished and fit-for-purpose emergency departments will include a resuscitation bay, acute treatment bay, procedure room as well as a single point of access for visitors and patients, and a separate entry for ambulances.
"Boddington and Wongan Hills Health Services will be equipped with x-ray capability which assists WA Country Health Service medical staff to diagnose and treat conditions such as bone fractures without the need to transfer patient," Ms Ferrari said.
"The community around each site will also benefit from the creation of a procedure room facility, enabling the GP to undertake minor procedures without patients requiring transfer."
This investment will ensure further enhancement and safe delivery of health services to residents and visitors of the Wheatbelt.
"These works will not only optimise the layout of the current emergency departments to create a better workflow, it will see the creation of procedure rooms in Boddington and Wongan Hills Health Services, and improved ambulance access at Dalwallinu Health Service to benefit the local community."
"What's also wonderful is that the Western Australian construction companies will be living in the Wheatbelt for the duration of the works meaning our local businesses will be supported via the companies' accommodation and other needs."
Completion of the construction works is earmarked for late in quarter four.
Boddington, Dalwallinu and Wongan Hills Health Services will remain operational throughout the refurbishment work.