Country WA reaches milestone with 60,000 COVID-19 vaccines administered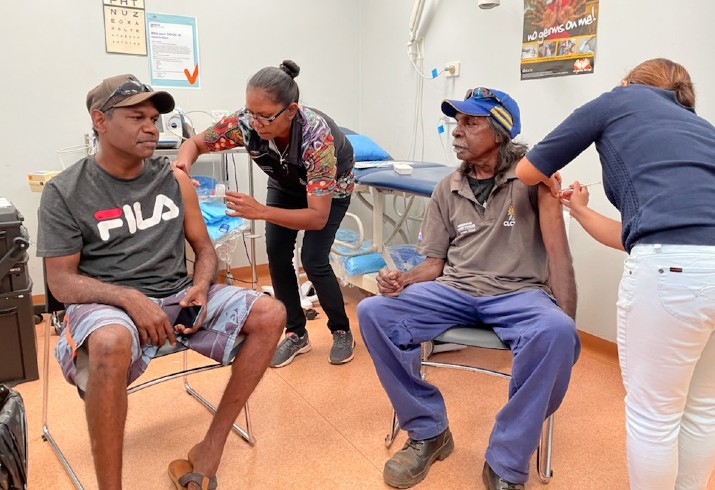 Regional COVID-19 vaccine uptake continues to rise.
WA Country Health Service (WACHS) clinicians recently hit the 60,000 mark for vaccines administered.
WACHS has administered COVID-19 vaccines across 89 locations in regional WA with sites seeing rates of vaccination increase week on week. In the past 10 days alone, our clinicians have administered 10,000 doses of the vaccine.
Alicia Michalanney, A/WACHS COVID-19 Vaccination Program Lead, said she was proud to see vaccination rates continue to climb.
"COVID-19 vaccination is a vital step in protecting yourself and others from serious illness," she said.
"We've seen a major uptake of COVID-19 vaccinations in the regions already and encourage all country communities to roll up their sleeve when it's their turn."
"It's more important than ever for eligible Western Australians to book their appointment."
Visit HealthyWA for our clinic locations, eligibility criteria and vaccine information.
Remember you can also access vaccinations from other providers across country WA too, including GPs, Aboriginal Medical Services and community pharmacists you can find these locations using the COVID-19 vaccine eligibility checker