Haematology service now available to Midwest residents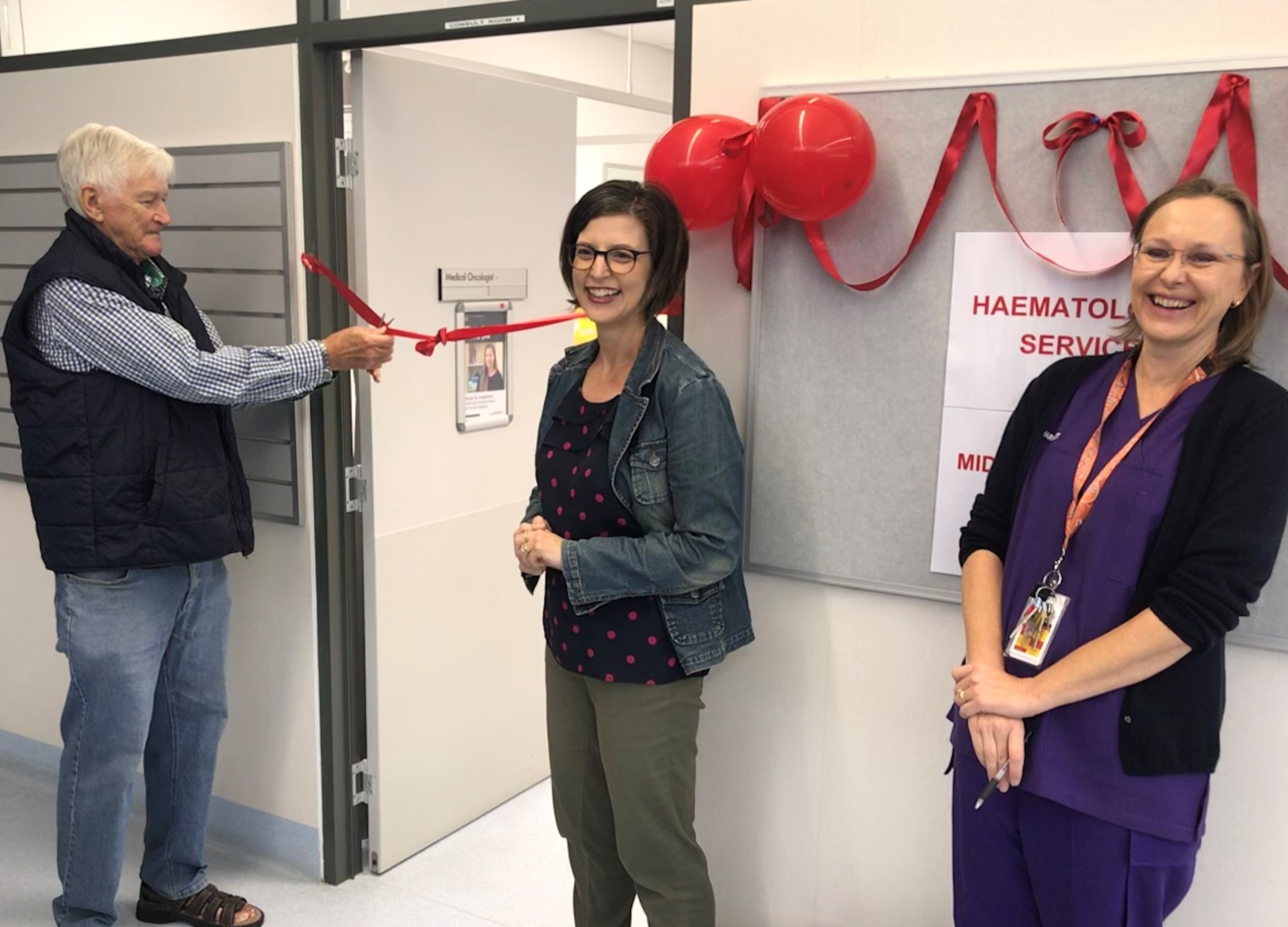 First patient John cuts the ribbon with Dr Rebecca Howman and Clinical Pharmacist Nicky Goslin looking on.
WA Country Health Service (WACHS) Midwest has expanded cancer services in the region with the newly-established Haematology Service now providing specialist healthcare closer to home for Midwest cancer patients.
WACHS Midwest has teamed with Sir Charles Gairdner Hospital (SCGH) Haematology department to provide a public haematology service to the region, based out of the Midwest Cancer Centre in Geraldton.
Specialist Haematologists Dr Rebecca Howman and Dr Brad Augustson will deliver day treatments within Midwest Cancer Centre outpatient clinics, complemented by telehealth outpatient appointments and pharmacy and nursing support staff.
WACHS Midwest Haematology Service will provide treatment for patients with known or suspected chronic or subacute lymphoma, chronic lymphocytic leukemia (CLL), myeloma, chronic myeloid leukaemia (CML) as well as a range of other malignancies.
WACHS Midwest Acting Regional Director Karen Street said the service aligns with the WA Country Health Service Cancer Strategy 2017–22, ensuring Midwest residents would have access to excellent healthcare at the right time in the right place by the right team of skilled health professionals.
"We are extremely pleased to be able to offer these additional services to Midwest communities.
"We recognise that any opportunity to relieve the additional burden of travel from a cancer patient's schedule is most welcome."