Pregnancy birth and early parenting app focusses on young Aboriginal mums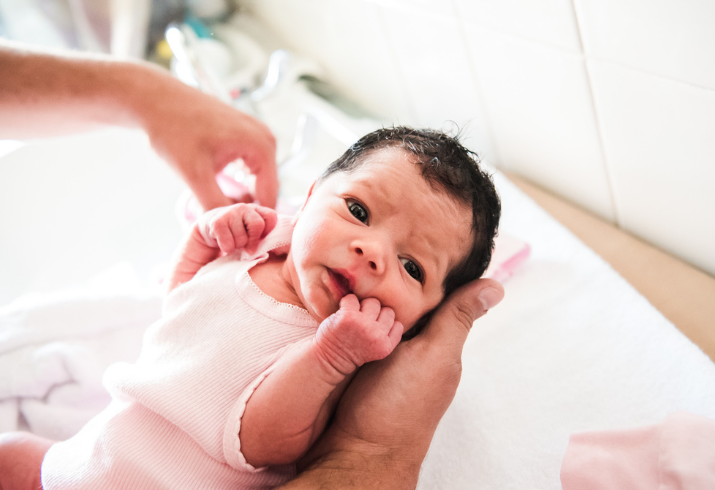 The My Baby WA app provides pregnancy, birth and baby information at the touch of a button and was developed specifically with Western Australian mums in mind.
In developing the app, the WA Country Health Service (WACHS) and Health Consumer Council (HCC) wanted to make sure it was easy to navigate and represented families across the entire state.
According to WACHS Midwife Tarryn Sharp, part of that meant ensuring the more than 55,000 Aboriginal people living in rural and regional WA were represented.
"More than 900 Aboriginal women give birth across country WA each and every year," Ms Sharp said.
"When you live out in the bush, it can be particularly stressful and we needed to make sure the app was culturally appropriate and helped expectant Aboriginal mum's feel safe and reassured through access to important information."
The My Baby WA app includes:
maternity, newborn, child and Aboriginal health services near you
regular tips for mums and for dads
where you're up to in your pregnancy with reminders
Noongar lullabies and a spot for your baby bump photos
keeping track of your appointments and tests
questions you can ask at your appointments about healthy eating, sleeping and looking after you and bub
Tarryn said the development team included Aboriginal Health Consultants and communicated with expectant Aboriginal women.
"We want the app to help young Aboriginal mums feel safe, give them all the important information in one place and let them know help is available every step of the way," she said.
"Now we have a tool to help young mums find information at their fingertips; they are very tech savvy and I reckon they will love the Noongar lullabies."
The app is available to download free from the Apple and Android app stores; search for 'My Baby WA'.