New $3.7 million Derby community health service building one step closer with final works commencing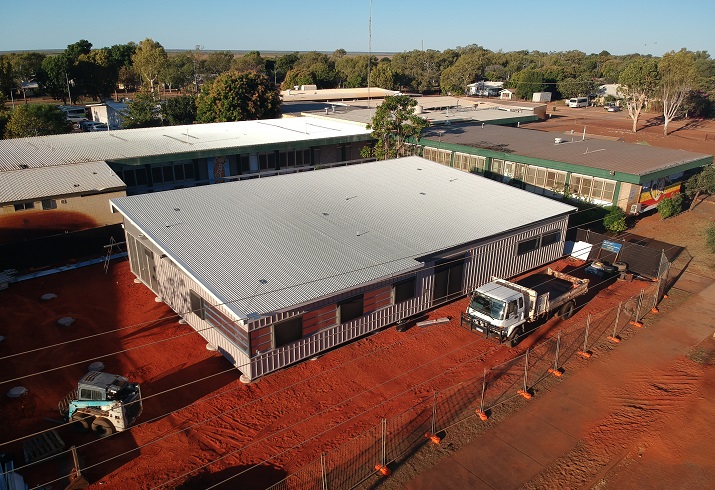 Derby residents are a step closer to being able to access local health services at a brand new community health centre, with the main facility installed and final works commencing.
The $3.7 million building, located adjacent to the Derby Hospital, includes two consult rooms, an immunisation clinic room for adult and child immunisations, a child health clinic room, and a multipurpose training and therapy room.
The fit-for-purpose, patient-centred building design includes a separate entrance and exit at the back of the building for clients who prefer more privacy or for cultural security.
Following construction in Perth, the main building was transported to Derby and installation completed on Friday, 6 August.
Final works, including construction of the verandah and completion of landscaping, have now commenced.
The brand new Derby community health service facility is expected to be completed in late 2021.