Collie Health Service redevelopment reaches milestone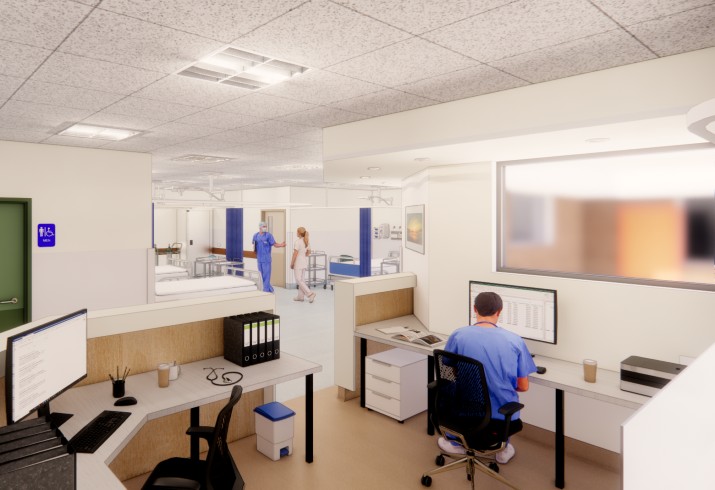 The $12.2 million redevelopment of the Collie Health Service is on track and progressing with forward works reaching practical completion and the main works tender now advertised.
In an important step to prepare the site for the main construction phase, the preliminary works have delivered a refurbishment and relocation of some outpatient service areas to make way for the redevelopment of the operating theatre.
WA Country Health Service South West Regional Director Kerry Winsor said the work completed to date will be welcomed by staff and patients alike.
"As part of the early scope of works, a large existing room has been converted into four separate rooms for podiatrist, social work, dietetics and administrative services," Ms Winsor said.
"A new room to relocate the existing telehealth service has also been built to ensure Collie residents can continue utilising the service to access some specialist outpatient appointments close to home via videoconferencing," she added.
Local South West businesses are now being encouraged to submit their applications for the main works package now live on TendersWA.
This phase of the redevelopment will see upgrades to the entire operating theatre complex.
"To make way for the upgrades we will be temporarily be relocating theatre staff and services to other sites to ensure service continuity for the community," Ms Winsor said.
"The WA Country Health Service is working closely with all impacted patients and supporting them to continue accessing care," she added.
Completion of the redevelopment is expected quarter three 2023.