$200.1 million Bunbury Regional Hospital redevelopment officially underway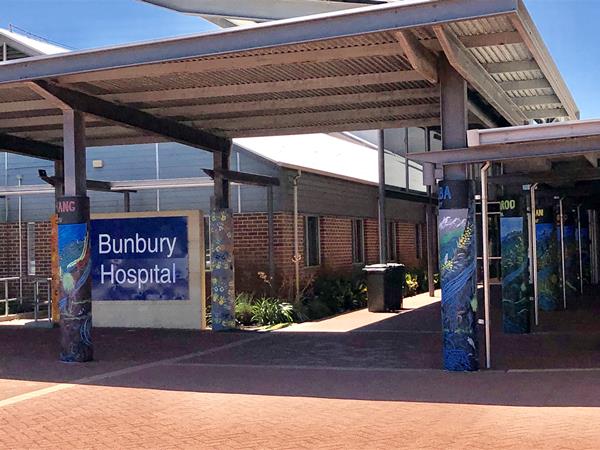 Bunbury Regional Hospital's $200.1 million redevelopment is officially underway with the car park works tender awarded to Western Australian construction company Devlyn Australia Pty Ltd.
The Devlyn Australia Pty Ltd. team will remain based in the South West while they undertake work to add more than 200 additional car parking bays to the hospital.
Bunbury Regional Hospital Director, Jeffery Calver said improving the parking at the facility was a high priority following staff and visitor feedback that the car parking at the hospital wasn't keeping up with demand.
"We've listened and taken action with work to the car park work set to deliver more than 200 additional parking bays to make it easier for patients and staff to access regional WA's busiest healthcare facility," Mr Calver added.
"Bunbury Regional Hospital services more than 170,000 locals and tourists a year making this redevelopment vital in helping to ensure residents of the South West have local access to a contemporary facility that meets their growing needs," he said.
In addition to the more than 200 parking bays, once complete the transformation project will bring:
An expanded emergency department

Increased operating theatre capacity

New clinical equipment

New emergency access and mental health facilities

Additional beds

Western Australia its first regional training, education and research centre

A boost to digital capability.
Car parks works are expected to be complete by the end of March 2022.
The next steps of the multi-million-dollar redevelopment include finalising the project definition plan which will refine the scope, cost and schedule for the project, and the design of the main works.