Busselton Health Campus replaces 600th joint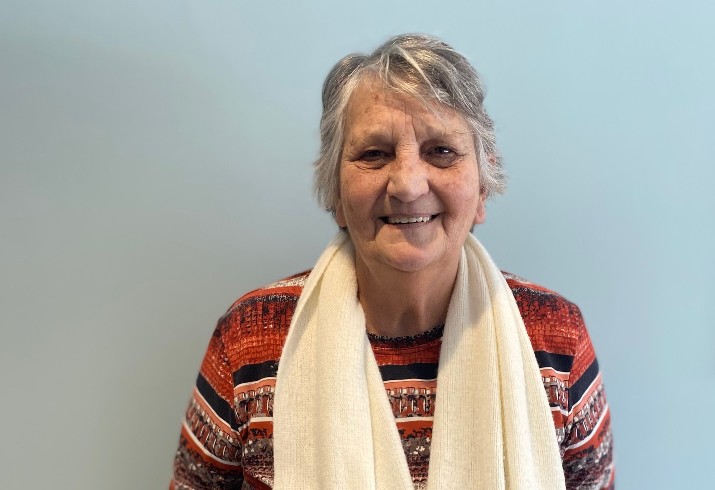 A knee replacement made Bunbury resident Helen patient number 600
After just three years, Busselton Health Campus has notched up 600 joint replacements – a major milestone for the hospital's orthopaedic service.
Bunbury resident Helen was honoured to be the 600th patient to receive a joint replacement, having her left knee joint replaced.
"I'm pain free now and will be able to start walking and exercising daily, which I wasn't able to do before," Helen said.
Expansion of orthopaedic service to include joint replacements started at the hospital in May 2018. Back then, the team started with a simple goal – to perform at least two joint replacements per week.
Since then, demand has boomed. The team now performs up to 24 replacements a month and has initiated a five-day a week pain service for support.
Dr Miles Earl, Clinical Lead of Anaesthesia for Busselton Health Campus has worked on the service since day one and helped to establish the service's anaesthetic processes and pain service.
"We are all really proud of what the service is achieving and the care we provide to the community," Dr Earl said.
The success of the service is testament to the strong collaboration between the WA Country Health Service (WACHS) facilities in the South West. By helping to take on additional orthopaedic patients and joint replacement surgeries from Bunbury Regional Hospital, the service in Busselton is reducing elective surgery wait times for patients suffering from knee and hip pain from across the South West.
"Our orthopaedic teams work across both Busselton and Bunbury hospitals, enhancing the collaboration between the two hospitals and different treatment teams," Dr Earl said.
Dr Earl and the team are consistently improving and expanding the orthopaedic services they provide and have plans to grow the service even further.
"The next goal is have faster discharges to further improve patients' results post-surgery and enhance the out of hospital care we provide," Dr Earl said.
"The staff were wonderful and very caring; thanks very much for making an old girl laugh," Helen said.