WA country hospitals prepare for COVID-19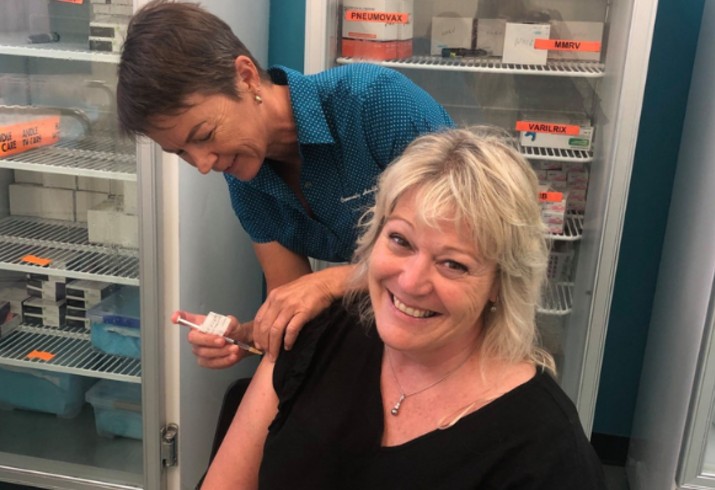 The WA Country Health Service (WACHS) has implemented a range of measures to prepare regional hospitals for when COVID comes to Western Australia.
Dr Helen Van Gessel, WACHS Principal Health Officer, said the organisation has been working with counterparts in Victoria and New South Wales on what worked, what didn't, and lessons learned.
"Things have changed a lot since the beginning of this pandemic – we know more about the virus and have been able to learn from our colleagues overseas and interstate to make sure we're doing all we can to get our hospitals and health services ready," Dr Van Gessel said.
Optimising ventilation and air-circulation is just one of several infection prevention and control strategies being used to mitigate COVID-19 infection risk in country hospitals.
This includes maintaining negative pressure isolation rooms in hospitals around the state. And in the wards and sites where negative pressure rooms are not available, WACHS is providing alternative solutions.
"Negative pressure rooms form part of broader ventilation strategies that include portable anterooms, air purifiers with HEPA filters, temporary patient isolation rooms and ventilation hoods to safely manage patients in our hospitals," Dr Van Gessel said.
In Geraldton, for example, portable personal ventilation rooms and negative pressure isolation rooms are available to safely manage COVID cases.
"These filtration systems have been shown to remove virus-contaminated air and are being used routinely in hospitals over east," Dr Van Gessel said.
Across WACHS, training and quality assurance exercises are routinely undertaken to rehearse staff roles and practice actions outlined in COVID-19 management plans.
"Frequent drills enable our teams to practice and prepare for outbreaks," Dr Van Gessel said.
"Since 18 August alone, we have completed 155 COVID-preparedness drills, including 35 lift transfer drills."
WACHS also conducts frequent assurance visits to its sites to assist hospitals and services in keeping clinically prepared to meet the operational demands of positive cases.
Dr Van Gessel said country hospitals continue to be well equipped with Personal Protective Equipment (PPE) and a program of formal fit testing is underway to ensure clinical teams are equipped with masks individually fitted to each user to provide safe and effective seals.
"We know that of those who catch COVID, a small percentage will require hospitalisation or intensive care.
"We have had some practise in managing COVID positive patients through our system – namely in the Pilbara where we've interfaced with suspect and positive seafarers before.
"In Geraldton, our teams learned some lessons following a protocol breach that exposed staff and patients to potential infection – but importantly, it's meant we've been able to learn, refine and make sure it doesn't happen again."
Dr Van Gessel said WACHS would continue to review and evaluate its COVID-19 management plans as the situation, and variants, continued to evolve.
"My message to the community is: We're doing everything we can do be COVID ready and we need you to do the same.
"Vaccination remains the most effective way to avoid hospitalisation, so increasing rates of vaccination in regional areas is the number one way you can support us, your local hospital and local healthcare workers."