Health partnership improves rehabilitation for South West cardiac patients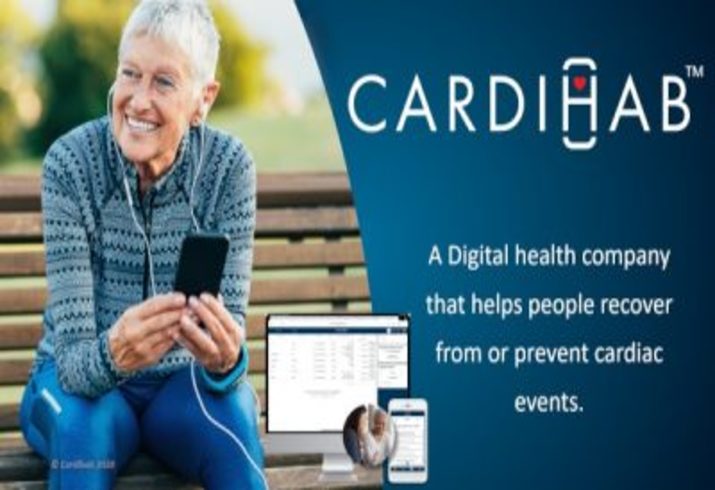 Cardihab SMART CR App allows cardiac patients to rehabilitate from home.
As part of a new trial led by the WA Country Health Service (WACHS) and WA Primary Health Alliance, virtual care via smart devices is linking country patients to specialised cardiac rehabilitation services from the comfort of their own home.
To date, 30 South West cardiac patients have accessed the six-week cardiac rehabilitation program by downloading the Cardihab SMART CR App to their phone or device.
WACHS Regional Director South West Kerry Winsor explained cardiac rehabilitation is a coordinated, multifaceted intervention designed to help support people in recovery and improve their quality of life following a significant cardiac event.
"For anyone who has survived a heart attack or heart surgery, access to cardiac rehabilitation services can be a lifeline back to good health," Ms Winsor said.
"Digital cardiac rehabilitation means patients can access all the information and support they need without having to travel to access services. It also provides patients with the flexibility to fit cardiac rehabilitation around work schedules and other commitments.
"The Cardihab SMART CR App allows trial participants to self-manage their own rehabilitation, access the core components of a comprehensive cardiac rehabilitation program and provides specialist clinical support over the phone."
Programs are tailored to individual needs and participants can be asked to make daily health diary entries via their device – including weight, blood pressure, sleep duration and quality, exercise, stress, and, if relevant, alcohol consumption and smoking.
Supporting clinicians monitor and help participants with their progress via a secure web portal and weekly phone calls.
"It is hoped this digital cardiac rehabilitation will improve access and participation in rural and regional areas and result in improved patient outcomes," Ms Winsor added.
The WACHS South West digital cardiac rehabilitation trial runs until the end of June 2022, with 60 places available.
Those living in the South West are encouraged to ask their GP or health professional for a referral to their closest WACHS physiotherapist to access the program.
Use of innovations such as the Cardihab SMART CR App demonstrate WACHS's commitment to embrace technology to improve service safety and access as and puts the patient journey and experience first.