Stage one of Newman's brand-new health service reaches practical completion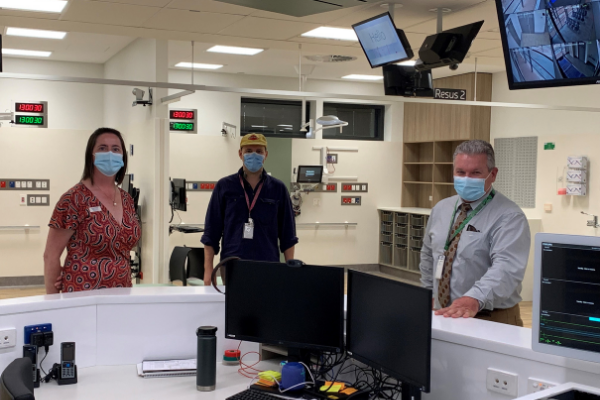 WACHS Chief Executive Jeff Moffet (right) and Pilbara Regional Director Margi Faulkner
Residents of Newman and surrounding communities will soon have access to a brand new $61.4 million hospital after stage one of the Newman Health Service redevelopment reached practical completion.
When the facility opens, local staff will have increased capacity to treat critically ill and injured patients, thanks to two state-of-the-art resuscitation bays, three treatment bays and a procedure room.
The Newman Health Service is telehealth-enabled to give local staff 24/7 access to a virtual care hub of emergency and other specialists across the Pilbara and in Perth via the highly regarded WA Country Health Service Command Centre.
Culture will be front and centre at the new health service, with several art pieces to be both created by and purchased from Nyiyaparli and Martu artists.
The art will celebrate storytelling and language and will inform and inspire wayfinding, signage and décor.
Stage one now moves to phase two with the next stage of the redevelopment already underway.
The three-staged redevelopment is expected to be complete in 2023.
Funding for the Newman Health Service includes a $15 million contribution from BHP.
To stay informed about Newman Health Service, follow @myhealthyPilbara on Facebook.