Mental Health Co-Response expanded into South West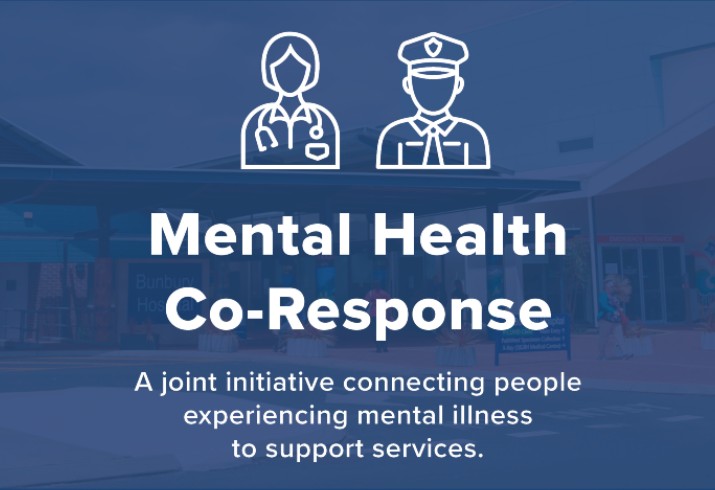 WA Country Health Service (WACHS), together with WA Police and Mental Health Commission, will roll out its second Mental Health Co-Response initiative following a successful trial in Geraldton.
The program – commencing in the South West in coming months – sees WACHS mental health practitioners and Aboriginal mental health workers join police officers in co-responding to calls seeking assistance, where mental illness is identified as a likely factor.
The program is designed to divert people experiencing mental health distress away from the criminal justice system and connect them with the mental health support services they require.
WACHS Executive Director Mental Health Paula Chatfield said the program is designed to de-escalate situations for people facing a mental health crisis.
"We are focussed on early intervention closer to home and reducing the need for people to be taken to an emergency department for assistance," Ms Chatfield said.
"One in five Australians are affected by a mental health disorder each year, so we need to ensure we are providing access to culturally secure and appropriate community-based services that help people manage their mental illness and recover close to support networks, friends and family."
The South West Mental Health Co-Response program will initially cover the township of Bunbury and immediate surrounds from late July 2022 and can be accessed by phoning either 000 or 131 444.