Broome Health Campus staff provide high quality care and support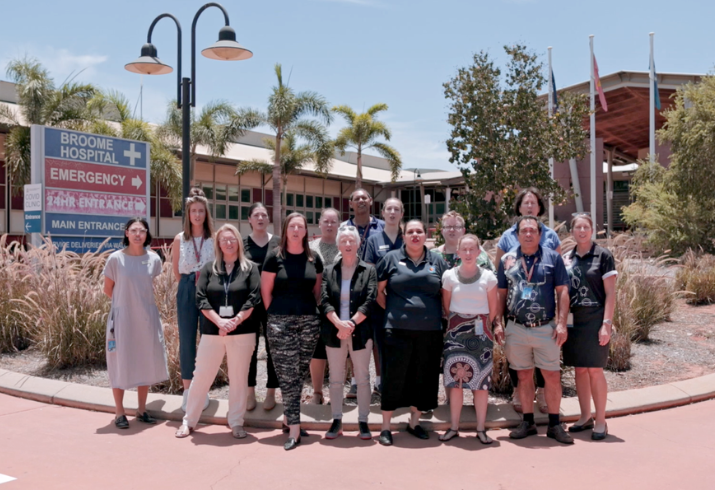 Staff at Broome Health Campus have been recognised for their dedication to high quality, patient centred care.
A patient recently took to Care Opinion to acknowledge staff at the facility after being admitted through the Emergency Department (ED) with chest pains.
"The care and detailed attention received was the most attentive, professional, empathetic, friendly, calming and consistent over the shifts that I have ever received," she wrote.
"I was most impressed with what I saw as the staff's clear enjoyment of their profession and the interaction between staff radiated a very positive and happy workplace.
"I feel all department staff exuded the same attitude of caring service to the patients.
"In my opinion, this hospital is a blueprint for how hospitals should run."
The patient's praise even extended to catering saying staff created a welcoming and supporting environment for her and her husband.
"I was amused when my husband wanted to take a photo of me having lunch to send to his golf mates with the caption, 'took the wife out to lunch' - It was worthy of that distinction," she added.
"[It is the] best food I have experienced in my many hospital stays."
Broome Health Campus Operations Manager James Sherriff said he was exceptionally proud of the team, who continue to put patient care at the centre of all they do.
"This kind of feedback is exactly what we strive for here in Broome.
"It's been an incredibly challenging few years for all healthcare workers but hearing direct from our patients that we're making a difference is what makes it all worth it," he said.