Praise for compassionate Northampton staff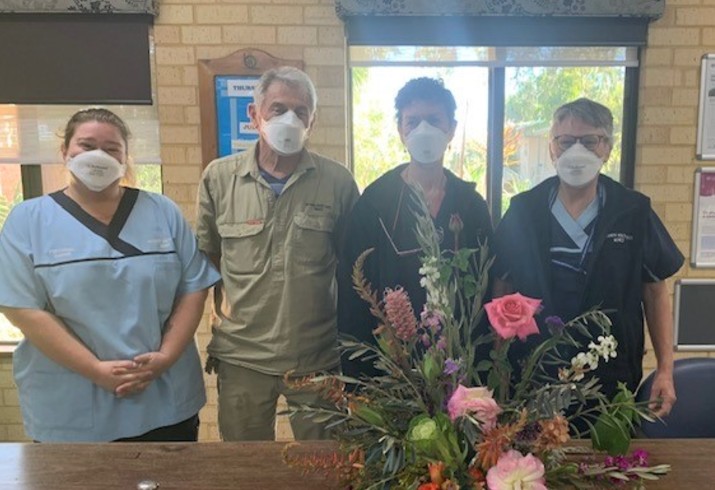 The dedicated staff at Northampton's Brookview Residential Care have been recognised by their community for their commitment to high quality patient-centred care.
A patient's family praised local staff on the Care Opinion platform last month and showed their gratitude with a bouquet of flowers.
"Thank you to all the staff at Brookview for the caring compassion for Dad with the time he spent with you in care," they wrote.
"We are so thankful he was able to be in such a wonderful place, there is no better care anywhere."
WA Country Health Service (WACHS) Midwest Regional Director Rachele Ferrari said the positive response from patient families was a testament to the dedication of the Northampton staff.
"No matter where a patient is in country WA, our staff work hard to ensure high quality patient care is always delivered," she said.
"Positive words such as these mean a lot to our staff."