Staff support families in emotional hospital visit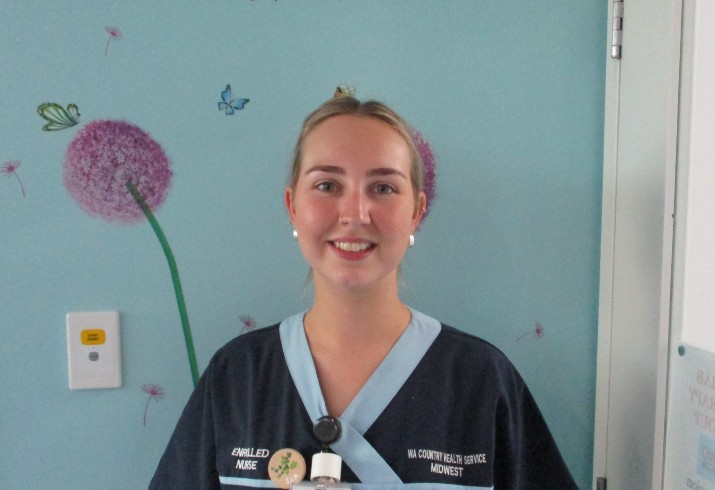 Local nurse Sam Green
The family of a patient admitted to Geraldton Health Campus have said they're forever grateful to local healthcare staff.
The patient's family thanked local nurse Sam Green in particular, and noted her care, compassion and support for their Dad and Pop, Neville.
"Our children and grandchildren all wrote their feelings of dad/pop in letters," they said.
We couldn't begin to read as we were too tearful and heartbroken.
But nurse Sam stepped in and assisted the family to read their letters.
"What a wonderful caring lady, she treated Neville as one of her own, bless her," they continued.
"I will forever be grateful to her and what she did for us all."
We're very lucky to have people like Sam as part of the WA Country Health Service team.
Thanks for all that you do, Sam. And thanks to the entire time at Geraldton Health Campus.