Collie Health Service redevelopment advances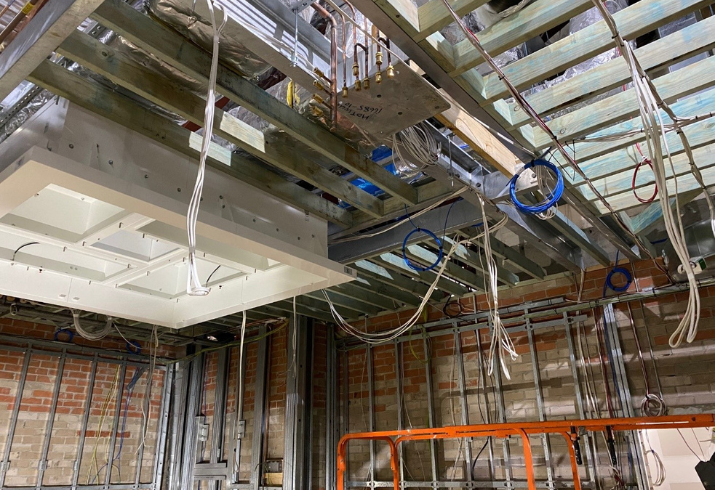 The $14.7 million redevelopment of Collie Health Service continues to progress with significant works now underway.
In another important milestone for the project, brickwork for the operating theatre complex and the roof replacement are now both nearing completion and contracts have been awarded for the kitchen refurbishment and artwork.
The kitchen refurbishment contract has been awarded to Impala. This work will include new ceilings, vinyl flooring, walls and equipment.
Perkins (WA) Pty Ltd was awarded the contract for construction works in March 2022, which is seeing the operating theatre complex completely upgraded.
WA Country Health Service Operations Manager, South West Inland, Jeremy Higgins, said the redevelopment built on the previous redevelopment and will focus on upgrading the operating theatre, incorporating state-of-the-art facilities and amenities.
"The main works will help facilitate patient-centred care by featuring local artwork that will reflect and encourage healing, as well as important operating theatre construction, roof replacement and kitchen refurbishments, that will see the service upgraded well into the future.
"Following completion of the project, the community of Collie and surrounding areas will benefit from a contemporary facility that provides high quality care close to home."
In addition to the operating theatre, the redevelopment includes a waiting room, reception, consult room, telehealth room and patient recovery bays.
Other critical infrastructure works include upgrades to heating, cooling and ventilation systems, replacement of hot water systems, upgraded electrical systems and upgraded car park lighting.
ArteryMedia have been awarded the community arts project contract.
Reflecting a theme of healing, recovery and care, lightbox artwork will display prominently in the main entry and continue into the structure, providing an illuminating feature to the hospital.
The Collie Health Service redevelopment is on track for completion in mid-2023.