Small changes make a big difference at Narembeen Memorial Health Service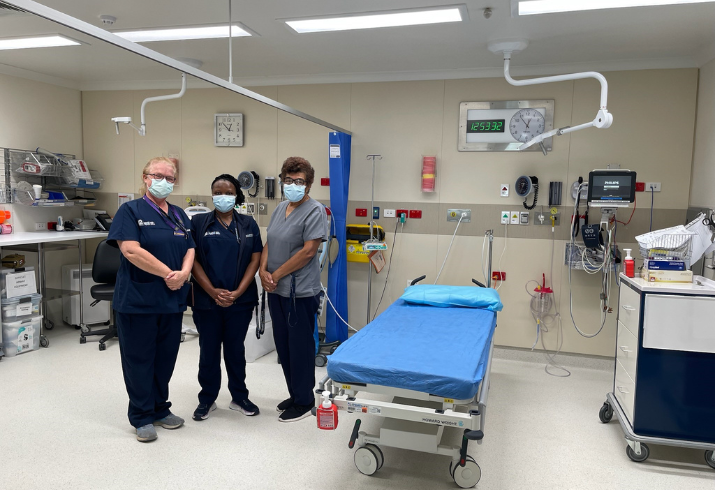 Narembeen Health Service staff, Clova, Heggar and Avisaki are excited to be in their new space.
The Narembeen Memorial Health Service emergency department (ED) recently received a makeover.
Part of our commitment to providing healthcare to country people closer to home, we are ensuring our health services - no matter the size - are equipped to provide communities with the best possible care now and into the future.
WA Country Health Service Wheatbelt Regional Director Rachele Ferrari explains that it's not size that counts.
"We are pleased to deliver this upgrade, and while it is not on a huge scale, compared to some of our larger sites, what a difference for the community when they come in for care."
Additional to providing exceptional healthcare to the community, the refurbishment provides staff working at the Health Service with a modern facility.
The upgrades included:
new triage area

upgraded resuscitation and treatment bays

new x-ray procedure room

new clean utility room and cleaners' room

new airlock corridor
The refurbishments, as part of the WA Government Stimulus package, also included upgrades to EDs at four other Health Services: Dalwallinu, Wongan Hills, Boddington and Kondinin.
We would like to thank all the hardworking and dedicated staff at Narembeen Memorial Health Service for their patience during the construction works.