WA Country Health Service welcomes new generation of medical interns to regional and rural WA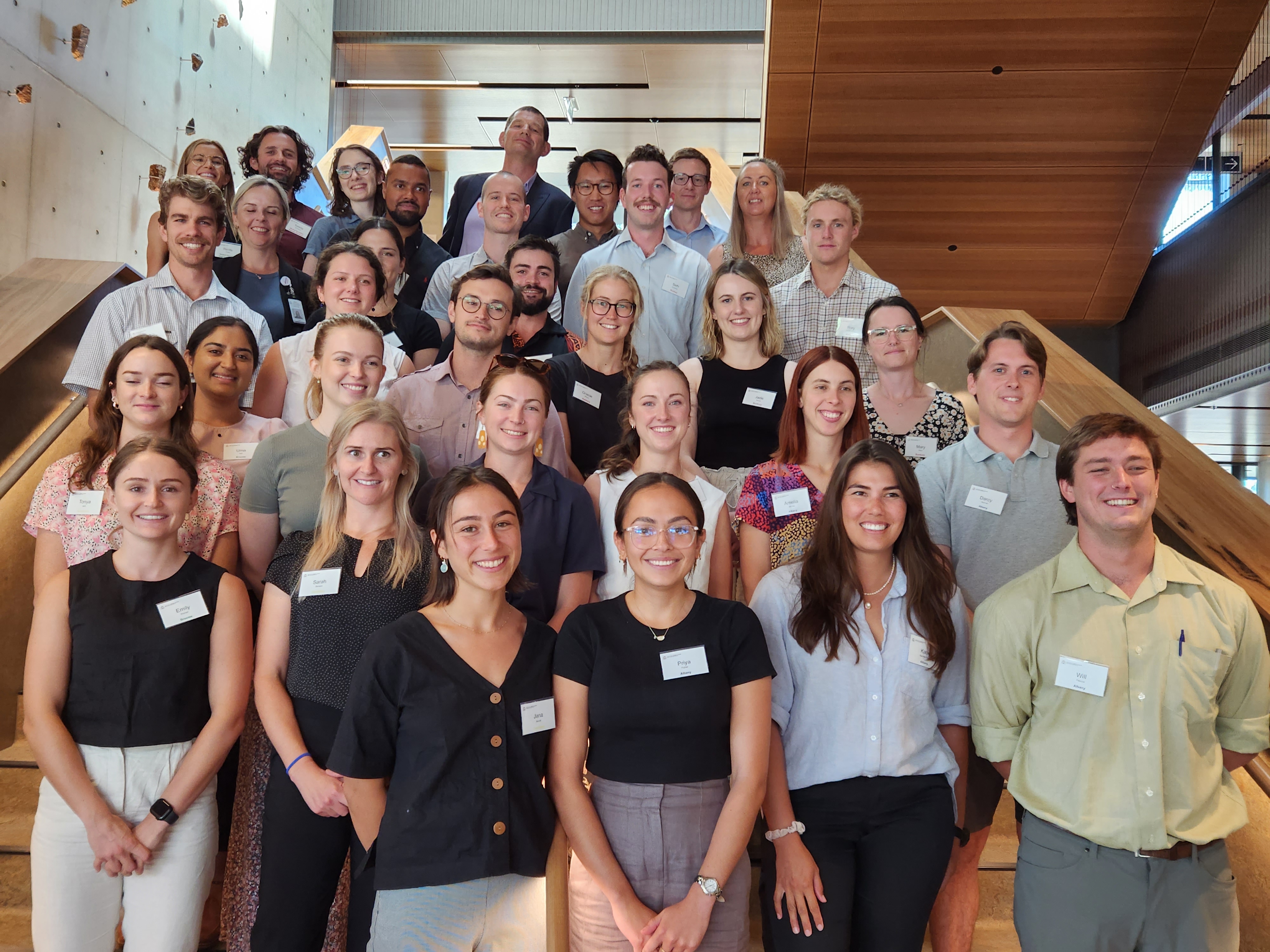 WACHS interns at orientation.
WA Country Health Service (WACHS) has welcomed a record number of new doctors to rural and regional Western Australia.
For the first time, five medical interns will kickstart their careers with a 12-month internship at Geraldton Health Campus.
The five Midwest interns join 20 others, heading to Broome Health Campus, Bunbury Regional Hospital and Albany Health Campus.
One of those interns, Dr Emily Wishart, said she was looking forward to joining the team at Broome Health Campus where she would have the opportunity to broaden her clinical skills across a multi-disciplinary team.
"All the doctors are friendly, supportive and happy to teach," Dr Wishart said.
"I'm really excited for what's to come," she added.
WACHS Chief Executive Jeff Moffet officially welcomed Dr Wishart and her peers at an orientation hosted by WACHS Medical Education Unit on 9 January.
"Workforce pressures across the health system are pretty well documented," Mr Moffet said.
"As an organisation, we've worked really hard to attract a record number of medical interns and I know these new doctors will be highly valued members of the communities they're about to live and work in."
Mr Moffet said WACHS offered all interns accommodation subsidies, travel allowances and one-on-one mentor support to make the transition to country WA that little bit easier.
"We're also committed to fostering their talent and providing them with ongoing professional development opportunities – we know that supporting the next generation of doctors will ultimately support the ongoing health and vitality of country communities."
In addition to the record number of medical interns joining country WA, WACHS has also attracted a record number of intern pharmacists and nurses and midwives.