Laverton Hospital project ready for tender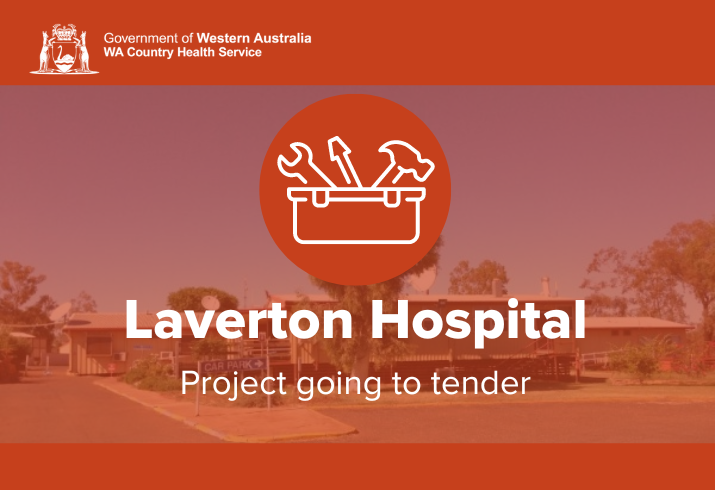 The Goldfields region is set to benefit from a newly constructed Laverton Hospital, with a tender for construction to be released by the end of the month.
Planned works are focussed on optimising emergency care facilities and will include flexible-use overnight beds, resuscitation bays and acute treatment rooms.
The new Laverton Hospital will include a new ambulatory care wing, which will accommodate population health, child health, visiting mental health services and visiting allied health services – covering physiotherapy, occupational therapy and dietetics.

The project is part of WA Country Health Service's (WACHS) commitment to improve health infrastructure, ensuring Goldfields residents have access to a contemporary facility that meets growing demand.