Albany's new $13.1 million Radiation Oncology Service to welcome patients in April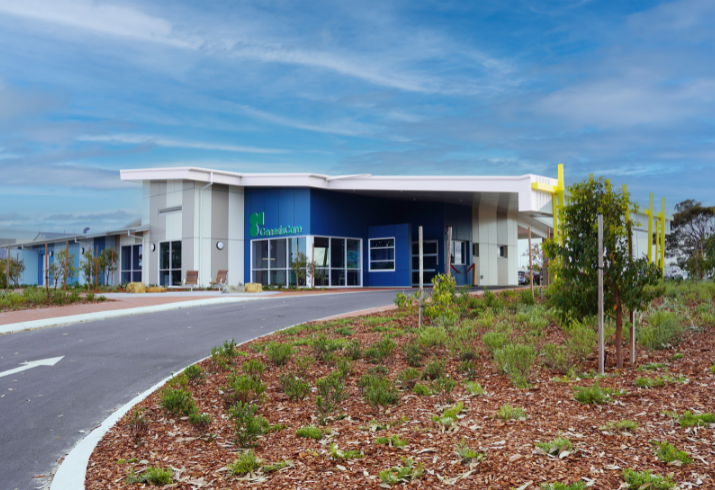 Premier Mark McGowan and Health Minister Amber-Jade Sanderson had their first look at Albany's $13.1 million Albany radiation oncology facility as the site prepares to open to patients.
The new, state-of-the-art facility reached practical completion in mid-March and is set to welcome patients in April.
The specialised equipment uses focused, high energy particles to target cancer cells and minimise the impact on surrounding tissue – a treatment that would have previously involved an 830-kilometre round trip to Perth or 670-kilometre round trip to Bunbury.
GenesisCare has been awarded a 10-year contract to operate the facility and will work alongside clinicians from Albany Health Campus to deliver comprehensive treatment for local cancer patients close to home, loved ones and support networks.
WA Country Health Service Regional Director Evelyn Quinn said the new facility will provide highly specialised cancer treatment close to home that has not previously been available in the region.
"We're proud to now see Albany's first radiation oncology facility established," Ms Quinn said.
"The state-of-the-art facility will deliver potentially lifesaving cancer treatment through the specialised equipment, where patients will experience a seamless patient journey without the need to travel.
"The facility can provide treatment for cancers including prostate, breast, lung and colorectal cancers, as well as palliative treatments for symptom control.
"As part of this project we've also delivered an additional 70 car bays – something the community told us was much needed for the busy Albany Health Campus."
The facility was officially opened by the WA Premier and Minister for Health on Friday 31 March and it will officially open to patients in April.