Services move back to Dongara Health Centre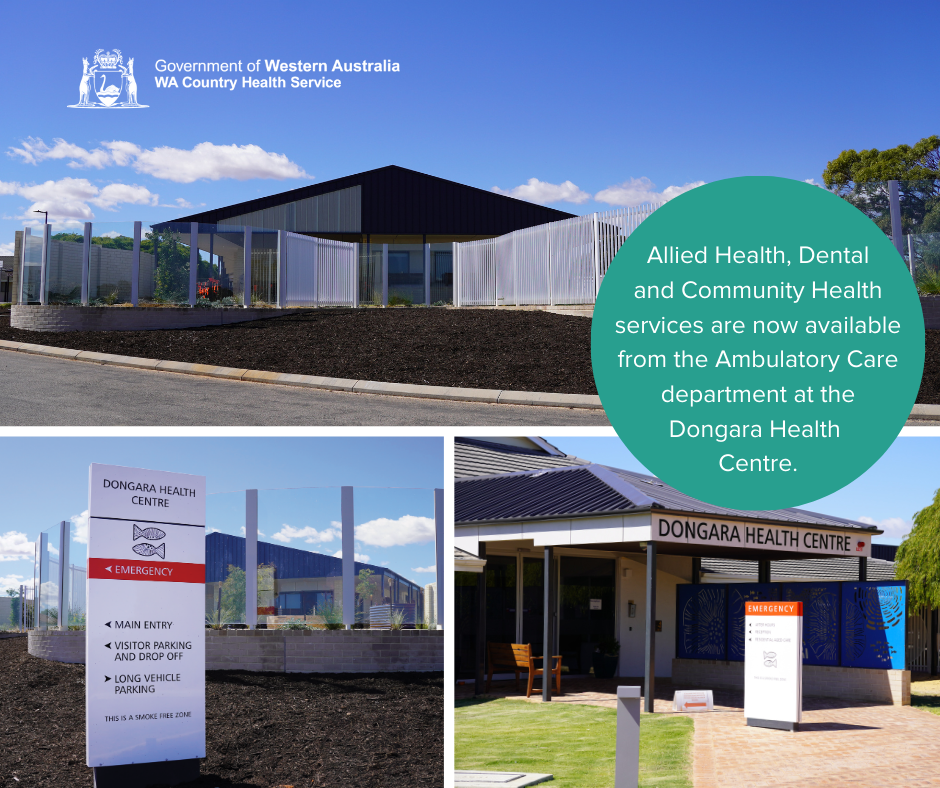 Allied health, dental and community and child health services have now relocated back to Dongara Health Centre.
These services were temporarily delivered offsite during the $9.86 million redevelopment of the facility, allowing them to remain open and accessible to the community throughout works.
Now located at the brand-new Ambulatory Care unit, the facility features new consult rooms with telehealth videoconferencing capability, a dedicated child health room, staff amenities and parking areas.
A significant upgrade to the emergency department has also been delivered, while the residential aged care unit has doubled the number of available beds and now includes a dedicated palliative care suite.

WA Country Health Service would like to thank the Shire of Irwin, staff, patients and community for their support throughout the redevelopment.