Art therapy proves a master stroke in Harvey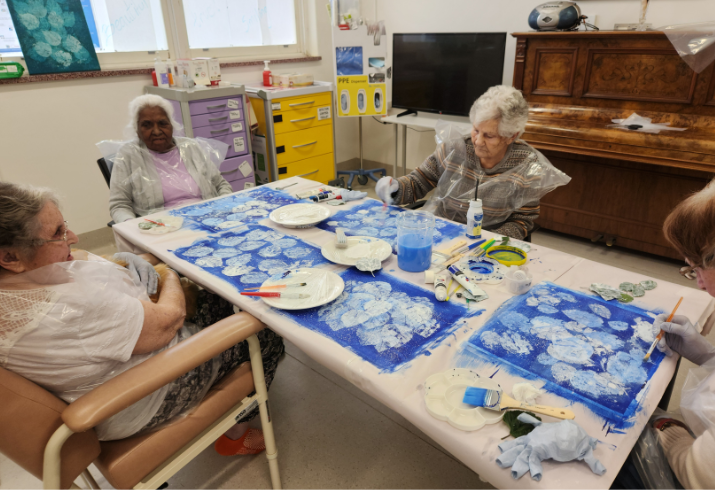 WA Country Health Service South West Enrolled Nurse Rosie Catalano has been sharing her love of art with patients and their families at Harvey Hospital by holding art therapy sessions.
She developed an engaging and accessible activity involving bright colours and stencils to challenge the patients' physical and cognitive skills.
"I thought our patients would benefit from learning and doing something different," Rosie said.
"Understanding where to put paint and how much paint to use helps engage their concentration, while using both hands and pressing the stencil onto the page helps with coordination."
Operations Manager Inland Operations South West Jeremy Higgins said Rosie's creativity and patient-centred approach was appreciated by all.
"The activity helps to improve patient wellbeing by providing a sense of purpose and achievement," he said
"It is fantastic to see Rosie supporting her patients in such a meaningful way."
Rosie is keen to run more art sessions and we have no doubt that the patients are too.
Thank you to Rosie, and all our staff at Harvey Hospital for enriching the lives of our country WA consumers.