Boyup Brook team helps to save local man's eye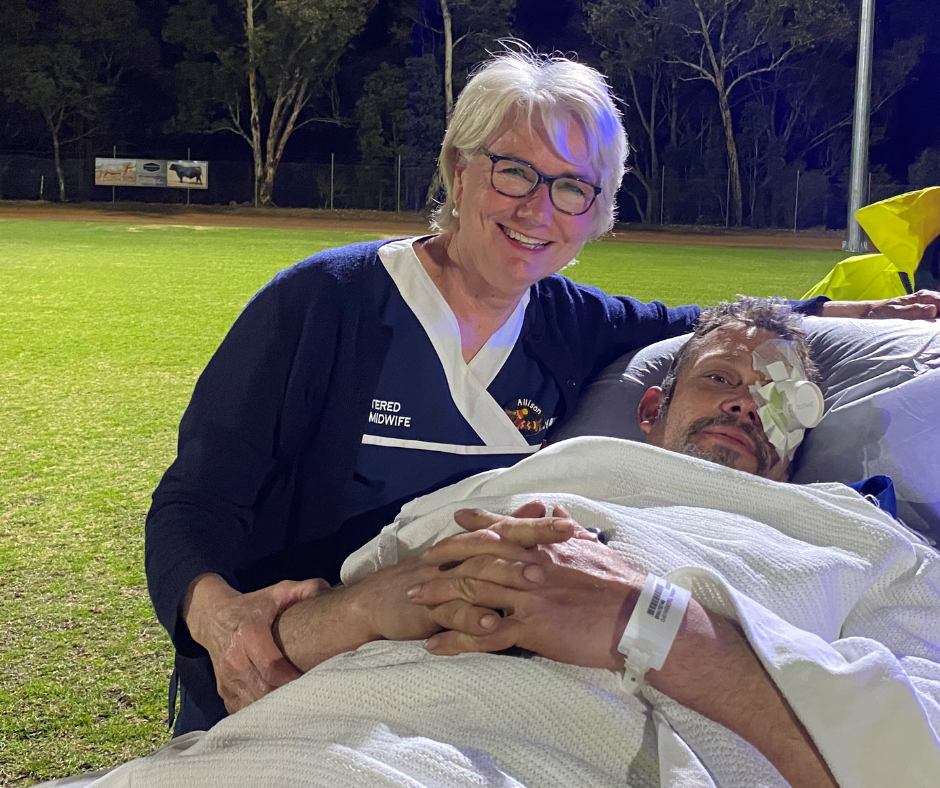 Budding home renovator Stephan Giersberg will soon be back on the tools thanks to the team at WA Country Health Service's Boyup Brook Hospital.
A recent nail gun accident left Stephan with a serious penetrating eye injury.
"I drove myself to the hospital, so I think maybe they weren't expecting it to be quite so serious at first but once they took a look at me, they knew I was in a bit of trouble.
"Dr Mildred and the senior nurses Allison and Steven stabilised and protected my eye from further damage with a paper cup so that nothing could bump the nail while they organised to get me on a chopper to Perth.
"The whole time I felt like I was in very safe hands, I feel incredibly lucky".
WA Country Health Service Registered Nurse Allison Booth was part of the team that cared for Stephan and said the nail in the eye was a first for her.
"In my 44 years, I've seen most things, but I've never seen that," Alison said.
"It really is a wonderful example of the amazing medical treatment we have available here in our small town."
Stephan says he expects his eye to be fully healed in three months with no lasting damage.
"The eye specialist called me a medical unicorn", Stephan recalls.
"A millimetre either way and I could have been permanently blinded."
Stephan returned to the hospital the following week to thank staff involved in his care.
"I think it's so important to show your appreciation for these people doing such incredible work."