Child Development Services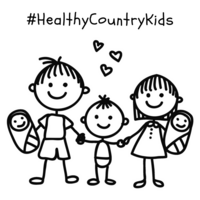 WA Country Health Service (WACHS) offers a range of free child development services for families of children from birth to 18 years of age. We support families of children who are experiencing developmental delays or difficulties in areas such as eating, hearing, talking, understanding, movement, hand skills, and social/play skills.
Our team includes a range of health professionals such as allied health assistants, Aboriginal health workers or liaison officers, audiologists, community nurses, dietitians, occupational therapists, paediatricians, physiotherapists, podiatrists, psychologists, social workers, and speech pathologists.
About Child Development Services
Parents, carers and families play the most important role in supporting their child's development. Our teams work with families to:
Discuss and explore your questions and priorities for your child's development.
Assist you to develop a plan to support your child's development.
Work with you to develop strategies and ideas to carry out with your child.
Support you to strengthen your child's skills in everyday activities.
With your consent, work with other people who can help achieve your goals (e.g. schools, childcare).
Monitor your child's progress towards their goals.
Provide information and links to other services in your community.
Read the WACHS Child Development Services brochure to find out more about our services.
Where are our services located?
WACHS Child Development Services (CDS) are located across country WA. Our teams are typically located in larger regional or district towns and provide services to the local and surrounding communities.
Our WACHS CDS Directory can help you locate your nearest CDS.
How to refer to our services.
Families are able to self-refer their child to our child development services. This is best done by contacting your local Child Development Service directly.
With their family's consent, a child can also be referred by the child's teacher, child health nurse or doctor. Referrers are encouraged to use the WACHS CDS referral form below and to read the Information for Referrers before making a referral to our service.
* To open and complete the attached CDS Referral Form electronically, you will need Adobe Reader (the latest version is recommended). If you do not have Adobe Reader installed on your computer, you can download the latest version free of charge from http://get.adobe.com/reader/otherversions/
What other supports can I access?
Child development resources
A range of information is available on the intranet on child development. Three great websites to start with include:
Private services
Some families may be interested in exploring private child development services for their child. Private services are provided on a fee for service basis from a health professional working in private practice. If you have private health insurance, rebates may be available for allied health services. Please contact your private health insurer for further information.
Some children may also be eligible to receive a Medicare rebate for a limited number of private service appointments. Please discuss eligibility with your GP, who will provide a referral if your child is eligible.
Families can still access our child development services if they decide to access private services.
National Disability Insurance Scheme
If your child has a disability you may be able to access supports and services via the National Disability Insurance Scheme (NDIS). NDIS is currently being rolled out across Western Australia. Visit the NDIS website to find out more about the scheme and if it is available in your location.