Information for clinicians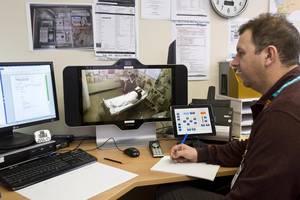 The Emergency Telehealth Service (ETS) is a telemedicine service provided by emergency medicine specialists in Perth using video conferencing equipment installed in participating regional and remote hospital emergency departments (EDs) and nursing posts.
The ETS provides local clinicians with immediate access to highly trained emergency medicine specialists who deal with acute emergency cases on a daily basis. This enhanced specialist support is greatly valued by local GPs and nursing staff based in regional towns.
To find out more, if you are a WA Health employee, visit the WA Country Health Service Intranet and go to Services/Telehealth/Emergency Telehealth Service.
Or telephone the Emergency Telehealth Service Program Manager on (08) 6217 5400.