Albany Health Campus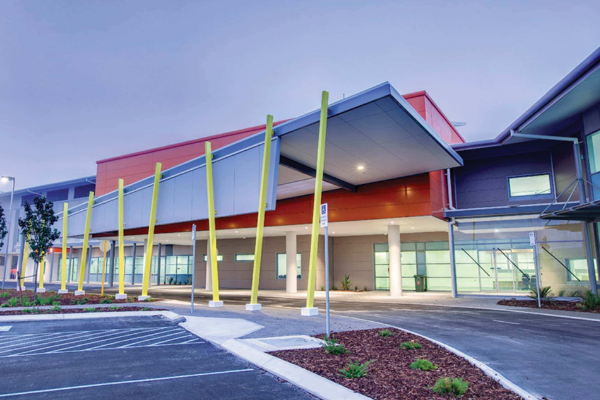 Albany Health Campus address and contact details (external site)
Clinical Services provided by Albany Health Campus include:
Aboriginal Liaison Officer
Acute medical and specialist physician services
Acute surgical services including general, orthopaedic, plastic, urological, ear nose and throat, ophthalmology, dental and obstetric and gynaecological surgery
Allied health services
Cancer services – medical oncology, haematology, McGrath Breast Care Nurse, Clinical Nurse Consultant – Oncology Coordinator, chemotherapy
Continence
Day surgery
Diabetes education
Emergency medicine
High Dependency Unit
Hospital in the Home
Maternity
Medical imaging provided onsite by Great Southern Radiology
Obstetrics and gynaecology
Outpatients clinics
Paediatrics
Palliative care
Pathology provided onsite by PathWest
Pharmacy
Rehabilitation services
Renal dialysis
Stomal therapy service
Telehealth
Theatre
Wound care
Other services available at Albany Health Campus:
Patient Assisted Travel Scheme (PATS)
Café
ATM
Ambulatory care
Services offered through the Albany outpatient clinics are:
Ambulatory Care 1 - Allied health
Dietetics
Physiotherapy
Podiatry
Social work
Occupational therapy
Fracture clinic
Speech pathology
Cardiac rehabilitation
Ambulatory Care 2 – Specialist rooms
General medicine
General surgery
Orthopaedics
Anaesthetic services
Plastic surgery
Gerontology
Gynaecology
Renal medicine
Gastroenterology
Ambulatory Care 3
Diabetes
Continence and stoma
Wound clinic
Hospital in the Home (HITH)
Renal dialysis
Ambulatory Care 4 – Regional Cancer Centre
Chemotherapy services
Immunotherapy services
Medical oncology
Albany outpatient clinics offer the above services free to all patients who have a current Medicare Card.
Albany visiting specialists
Visiting specialists regularly visit Albany. Fees may apply for these services, as discussed with your specialist. Surgical and medical services available through visiting medical officers are:
Ear Nose and Throat (ENT)
General surgery
Haematology
Nephrology
Neurology
Ophthalmology
Orthopaedic
Plastic surgery
Radiation oncology
Urology
Visiting Medical Officer fees may apply for these services as discussed with your specialist.