Achieving work-life balance across city and country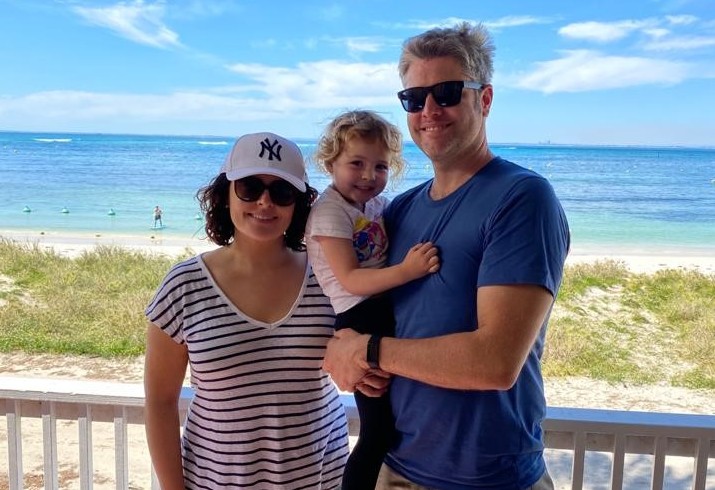 For GP Obstetrician Dr Kate Poland, working for the WA Country Health Service (WACHS) provides the unique opportunity to split her time between city and country.
Kate started working for WACHS in 2014 while completing her General Practitioner training in Geraldton in Western Australia's Midwest.
"I was drawn to country health because there was so much scope for further development and training. I was passionate about obstetrics and gynaecology and working in the country gave me the opportunity to work part-time as a GP and part-time as a GP obstetrician while furthering my education in the area.
"It was the best of both worlds. Now, for the past six and a half years, I've been working part-time in Port Headland in the Pilbara region."
For Kate, one of the biggest perks of rural medicine is that no day is ever the same.
"One day I might be working in the Emergency Department, the next rostered to theatre to do procedures and then the next I may be running the labour ward. It's just so different, you get to use a huge range of skills and it's never boring.
"Working in a regional hospital is a great way to specialise in your field of choice, mine was obstetrics but I have seen many GPs specialise in all different areas because you have so much more opportunity out here to develop your skillset."
In her role, Kate also provides outreach clinics in Newman alongside the Royal Flying Doctor Service, looking after pregnant women in the Pilbara town.
"I provide support to the community midwife in Newman and get to meet all the expectant mothers. When they come into the birth suite to have their babies, they walk through the door, see me sitting there and their faces light up – they've had to travel so far but all of a sudden they see a familiar face.
"I've been in this role long enough that I am now looking after women having their second babies. It's really rewarding, I almost feel like I am part of the family."
And it's not just the professional challenge that keeps Kate in the country.
"The lifestyle out here is great. My husband is a real outdoorsy type and it's really nice boating and fishing in the Pilbara, he loves getting lost in the mangroves."
Kate's advice for anyone thinking about pursuing a career in county health is to just give it a go.
"Don't be afraid to come out here and try it. I work on a fly-in-fly-out (FIFO) arrangement and I love it. WACHS provides flexible working arrangements and will work with you to come to an agreement that work wells for everyone, so don't be afraid to reach out and start a discussion.
"If you want to push yourself as a medical practitioner and experience something different WA Country Health Service is the place for you!"
To find out more about working with WA Country Health Service please contact our Medical Recruitment Team or visit our medical vacancies page for current opportunities.