Dr Paddy Glackin experiences rural practice in outback WA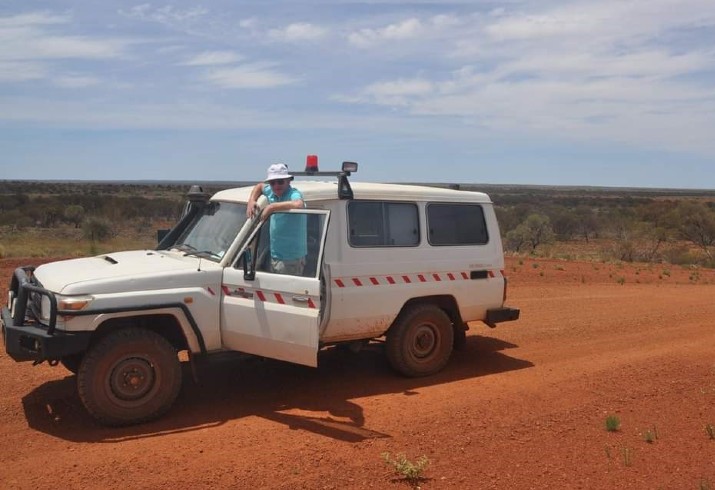 Dr Paddy Glackin worked as an inner-city GP in London for 20 years before he decided to take the plunge and relocate to Esperance in the Goldfields region to work for WA Country Health Service (WACHS).
"Coming to Australia and working as a country doctor after being somewhere like the United Kingdom, I just found the role to be so much richer," Paddy said.
"As a GP in London, I spent a lot of my time operating at the bottom of my clinical scope – writing scripts and referrals. Since moving to WA, I have spent most of my time practising at the top of my scope and having my scope extended which has been extremely exciting and rewarding."
Now the Regional Medical Director for the Great Southern region, Paddy worked in Esperance for six years as a GP in the hospital's Emergency Department.
He has also spent time travelling north to the Western Desert to treat remote indigenous communities. Paddy described these trips as some of the most clinically fulfilling expeditions he has ever been on.
"The experience of travelling to communities more than 1,000 kilometres from the nearest hospital and providing medical treatment to those people is truly unparalleled."
A real standout case for Paddy on one of these trips was a young indigenous man suffering from sepsis.
"We were very lucky that we just happened to be visiting that community on that day as the young man had collapsed and his condition was deteriorating rapidly. We immediately pulled together a small treatment team, got lines in, hooked him up to oxygen and started him on fluids and a course of antibiotics. I phoned the Royal Flying Doctor Service (RFDS) to inform them of the situation and they had a plane on standby in case his condition worsened.
"Over the next few hours we managed to stabilise the patient in consultation with our colleagues at RFDS. They were very helpful, and it was great to have emergency doctors to bounce ideas off. Even though they were so far away we felt very well supported."
Paddy was scheduled to stay on in the town for a few more days and was able to monitor the patient's recovery without having to airlift him to the nearest hospital.
"Flights only visit this community once a week and the planes only allow four passengers, so it was great that we could provide the patient with care without having to remove him from his community. His recovery went well, and I felt confident when it was time to move on. I was also able to provide some medical training to local nurses and health care professionals while I was there which was invaluable for the local community. This was such an exciting experience and it made me feel like I really made a difference. Days like these are why I love working as a rural generalist!"
As the largest country health system in Australia and one of the biggest in the world, WACHS provides health services over a vast two and a half million square kilometre area. But Paddy says doctors considering the move to country shouldn't be overwhelmed by the prospect. Even in the remotest of regions, there is still a lot of support for medical practitioners.
"There is a tremendously collegiate environment here, I received an immense amount of support from my colleagues which really helped develop my courage and confidence. There is also a lot of support in terms of technology, for example in our Emergency Departments you can now press a button and have an intensive care consultant in the room with you straight away. Emergency telehealth means that you are never really alone, you have top-end support helping you manage cases from start to finish."
In terms of career development and up-skilling, Paddy is also a big advocate for what WACHS has to offer.
"The thing about working for WACHS is there are so many more opportunities to specialise and you are supported through the process with training and funding. I have seen doctors go on to specialise in many different fields including emergency medicine, paediatrics, obstetrics and gynaecology, anaesthetics, psychiatry – the list goes on.
"I was supported through my first year of fellowship with the College which I would really encourage others to do as it provided me with the upskilling required to work remotely."
When asked about what advice he would give to medical practitioners considering a move from the city, interstate or further afield, Paddy had this advice.
"For any medical practitioner considering a move to country WA, my advice would be to give it a go, it has changed my life for the better.
"There is a lot of opportunity here. If you want to work in a well-funded, well-resourced and well-supported role where you have much more autonomy and the opportunity to grow as a clinician then WACHS is the place for you."
To find out more about working with WA Country Health Service please contact our Medical Recruitment Team or visit our medical vacancies page for current opportunities.