Feedback milestone for WA Country Health Service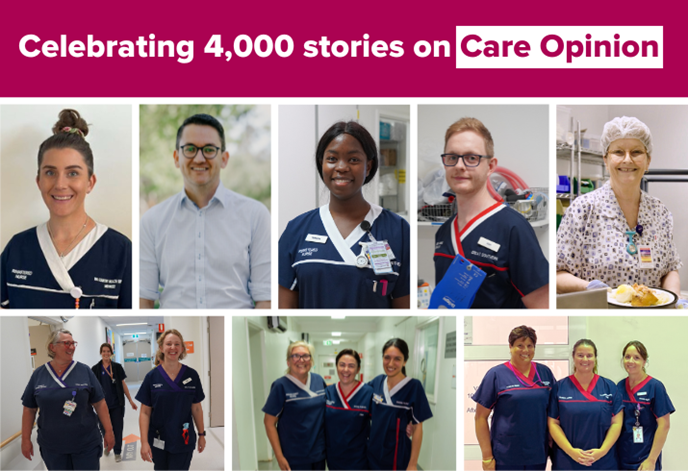 WA Country Health Service (WACHS) is celebrating 4000 patient and consumer stories received via Care Opinion.
Care Opinion is an independent public platform where patients and carers can share their experiences about our hospitals and health services.
Since the site was introduced in Western Australia in 2015, Care Opinion stories about our services have been viewed more than 1.8 million times.
WA Country Health Service Patient Experience and Consumer Engagement Manager Rosie Keely said Care Opinion stories were critical for recognising staff for their efforts, while also providing an opportunity to identify where improvements can be made.
"It's really important that we not only encourage patient feedback, but that we listen and act," Rosie said.
"By giving patients a genuine pathway for discussion, we get to see our services the way our patients, consumers and families do."
Rosie also said receiving positive feedback was a vital component in staff satisfaction.
"I cannot stress enough the gratification and boost in morale positive Care Opinion stories give to our staff.
"To hear you have made a real difference in the life of a patient or one of their family members or friends is the best feeling in the world."
And while there are many positive stories - here are a just few highlights from the last 12-months: